Why We Need Your Support
Columbus Pet Rescue relies solely on donations and volunteer efforts. Our adoption fee covers only a small portion of the money that was spent on that animal. Several volunteers work additional part-time jobs to help cover our costs. Without your continued support, our work would not be possible.

Medical Expenses

Spay/Neuter Surgery
Flea & Tick Treatment
Vaccinations
Dewormer Medication
FeLV/FIV/HW Testing
Antibiotics
Emergency Vet Visits

Basic Care Expenses

Animal Carriers & Cages
Food
Blankets
Mats
Toys
Litter & Litter Boxes and Scoops
Trash Bags
---
Ways To Give

---
Give Through PayPal


Make a donation in the amount of your choice directly to our PayPal account. All donations are tax deductible to the full extent of the tax laws.


*You do not need a PayPal account to make your donation. Simply enter the amount you wish to donate then click "Continue" on the bottom left side of the page where it says "Don't have a PayPal account?"


Send Us A Check

If you would prefer to make donations via check, please make all checks payable to:

Columbus Pet Rescue
PO Box 34
Columbus, OH 43216



*You may deliver your donation in person at any of our adoption events or mail it to us.

---
Donate Supplies
To donate supplies, simply box or bag your items and label "For Columbus Pet Rescue". You can drop off your donation at the PetSmart in Grove City. PetSmart staff can show you where to leave your donation. We recommend that you email us at columbuspetrescue@gmail.com to let us know of your donation! You may also mail us donations addressed to: Columbus Pet Rescue, PO Box 34, Columbus, OH 43216
The following are suggested items for donation:
*Dry food for kittens, cats, puppies, and dogs
(preferably Iams Kitten and Royal Canin
​ Mother and Baby Cat)
*Cans of wet cat and kitten food (preferably Royal Canin Mother and Baby Cat and Fancy Feast)
*Litter & litter boxes and scoops (new/unused scoops
​ only please)
*Pet beds
*Fleece blankets
*Small bathroom rugs (such as toilet floor mats)



*Toys for cats and dogs (new/unused)
*Leftover, unexpired medications
*Leashes and collars
*Animal carriers and crates
*Coupons for animal supply stores
*Straw (clean and dry, no mold)
*Food and water bowls
---

The Columbus Foundation Giving Store

The Giving Store at columbusfoundation.org is a one-stop shop for effective and easy philanthropy of any kind. Check out our organization in The Giving Store to make a gift today or in the future."

Click or copy and paste the link to your browser:
https://columbusfoundation.org/the-giving-store/nonprofit-directory-listing/ColumbusPetRescue/14460


Shop on Doobert
Similar to Chewy, Shop.Doobert.com has a great variety of pet supplies available for purchase. When you are ready to check out, simply choose Columbus Pet Rescue as who you would like to support and 5% of your total will be donated to us. Simple and easy!


---
Sign Up for Kroger Community Rewards
Go to ​https://www.kroger.com/i/community/community-rewards and sign up to donate to Columbus Pet Rescue!
Check out our Cuddly Campaigns
Sponsor Through GoFundMe

We are raising money to establish a local shelter site for our animals and often feature special cases in need of financial assistance. You can support us and the hundreds of animals we save each year by contributing here.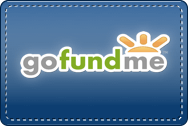 ---
Purchase Couture for a Cause
A local artist has generously offered to sell her beautiful handmade jewelry, Lovey Couture, at a discounted price and donate 100% of the proceeds directly to Columbus Pet Rescue. Each piece is one of a kind and absolutely eye-catching from sparkling Givenchy and Chanel crystals to intricate metal working and gorgeous, all natural semi-precious stones.
View available pieces for purchase now!